Music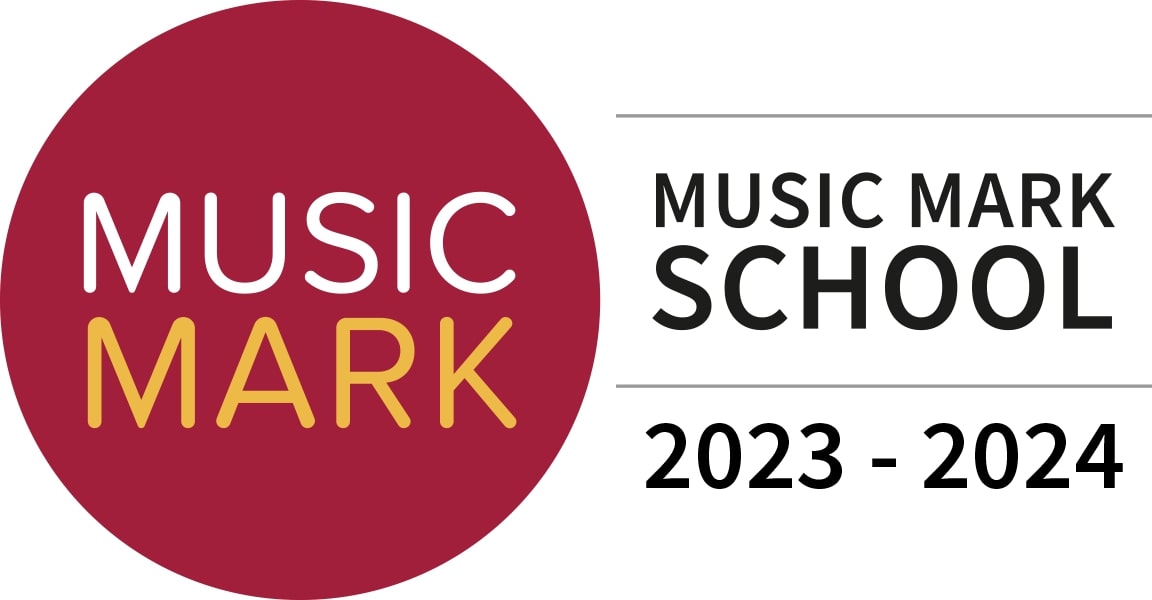 At Malvern Parish our vision is for all children and adults to become aware of their God given gifts so they can flourish as individuals, achieve academically and build firm foundations for the future.
Music is a creative and social art to be enjoyed; it is a universal language that embodies one of the highest forms of creativity. A high quality music education should engage and inspire pupils to develop a love of music and their talent as musicians, and so increase their self-confidence, creativity and sense of achievement. As pupils progress, they should engage with a variety of music, allowing them to compose, and to listen with discrimination to the best in the musical canon. At Malvern Parish, children have the opportunity to enjoy musical experiences through listening, singing, movement and dance, and by playing tuned and un-tuned instruments.
At Malvern Parish CE Primary School, we believe that music should engage and inspire, so that the children have the opportunity to develop a love of music and their talent as a musician. Children will be able to compose and listen to different genres of music and evaluate what they have listened to. They will study the works of the great composers and musicians. Children will have the opportunity to learn a musical instrument, understanding how music is created with the dimensions of pitch, duration, dynamics, tempo, timbre, texture, structure and appropriate musical notation.
We intend that children gain a firm understanding of what music is through listening, singing, playing, evaluating, analysing, and composing across a wide variety of historical periods, styles, traditions, and musical genres. We aim to develop a curiosity for the subject, as well as an understanding and acceptance of all types of music, and respect for the role that music has in a person's life. We are committed to ensuring children understand the value and importance of music in the wider community, and are able to use their musical skills, knowledge, and experiences to involve themselves in music, in a variety of different contexts.
FAME (First Access Music Education)
Children in Year 4 are introduced to the joy of playing an instrument with our one-year, First Access Music Education (FAME), introductory programme. Throughout the year, children learn how to play the clarinet and also improve their music theory skills and knowledge of the inter-related dimensions of music.
Regardless of ability, all pupils can take part and learn about performing and composing, listening and appraising, posture and technique. Children are also taught the concepts of pitch (high and low sounds), dynamics (loud and quiet), basic structure, appropriate notation and vocabulary, and will develop an awareness of mood in the music.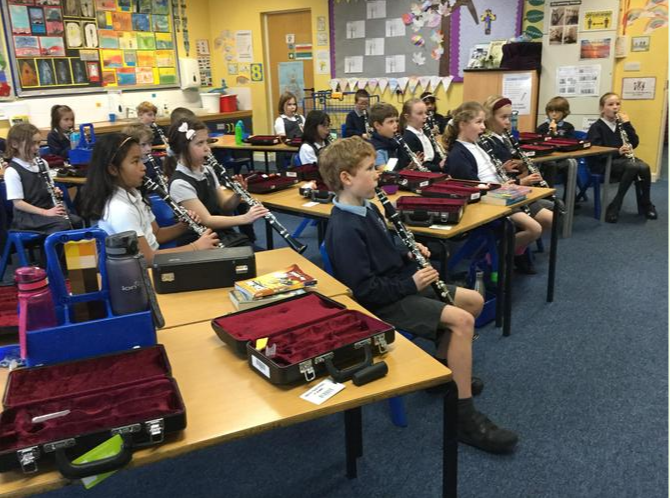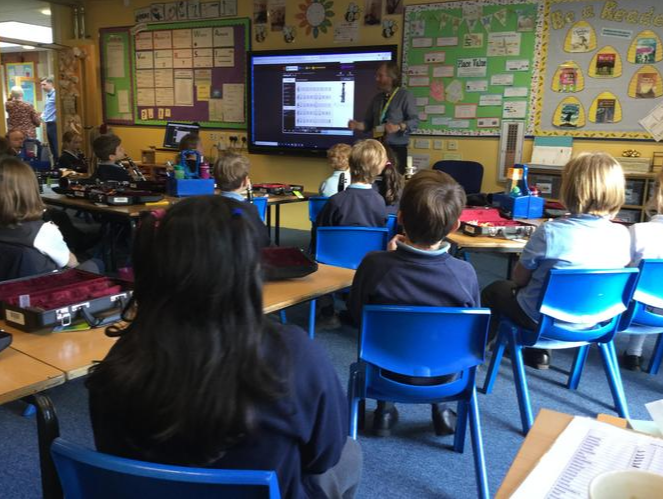 Young Voices
Each year, children from Y3-6 get the opportunity to rehearse for and later perform at the Young Voices concert in Birmingham. The Young Voices experience is not simply a children's choir concert, these are the largest children's choir concerts in the world. Choirs will perform alongside 5,000-8,000 other children as a single choir to capacity audiences of family and friends.
Children taking part in YV have the opportunity to perform in some of the world's greatest arenas alongside incredible artists. To achieve this with all their school friends around them for support, it helps their self-belief, self-motivation, confidence, and ability to communicate as part of a team - which is invaluable! Add to this the numerous health benefits of singing in rehearsals, including breathing exercises to focus the mind - it's no wonder that Young Voices is over-subscribed year after year! The concert is the culmination of a lot of hard work from your teachers and children.
As the children practice from home as well as school, it is Young Voices' vision to introduce music that might be new to the children but spark a sense of nostalgia in the parents. They try to balance that with music that the children have heard on the radio but parents might not be familiar with. All in an effort to connect families through music!
Music Evening
Every Summer Term, the children of KS2 get the opportunity to perform at our Music Evening. Children practise their performances at home before coming together with the school community to share their hard work.